CALIFORNIA POST ADOPTION RESEARCH and REUNION
REUNITING FAMILIES SEPARATED BY ADOPTION IN CALIFORNIA
Welcome To California Post Adoption Reconnection!
My name is Barbara "Elizabeth" and I am a reunited California adoptee,and with Rosemary, we are all too familiar with the importance and hardships surrounding your search for your biological roots. Not only are you denied your right to obtaining your medical history for yourself and your future generations,but all those unanswered questions that always plague your mind. Questions we all have in common such as, "Who am I, Do I look like anyone", and "Where did my ancesters come from?" I am a member of the adoption triad, so I have a personal interest in making sure that your reunion is discrete and finalized as quickly as possible. If you were born in California, or gave birth in California, we can locate your original birth information. If you are a searching birth parent or a family member, we can get you your child's amended information.We have a combined history of over 18 years experience locating missing family members, and have databases that reach nationwide. If you are searching for anyone other then an adoptee, who wasn't born in California, with a full name and date of birth we can locate them also.
If you are just beginning your journey to locate your family members and need any assistance regarding where or how to begin your search, we will be more then happy to help direct you in any way we can so as to expediate your reunion process.
We wish all of you are very best in your quest to reunite your missing loved ones!

Elizabeth and Rosemary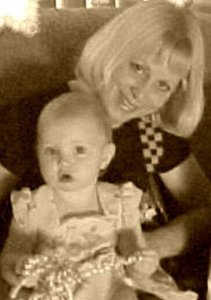 *** We also offer a variety of other searches which aren't related to just post adoption. If you are in need of locating old friends, or a landlord wanting to verify an address, we have search packages that will benefit you in this area as well.
"THE STORK STOPS HERE!"